Tuesdays 7-10pm

Government-issued passports or U.S. IDs and an MIT ID are required to enter.
Non-MIT guests must accompany an MIT member.
The Thirsty Ear Pub is a student-run, on-campus bar located inside Ashdown House. The pub is a favorite spot among students for a fun, safe, and social place to meet up with old and new friends alike. Come by for a local beer, cold soft drink, or a round of pool.
For more information see: http://thirsty-ear.mit.edu/
Thirsty Ear History
The Thirsty Ear Pub has more than 50 years of history associated with it, always in close connection to Ashdown House, both the old and new locations. The first incarnation of the Thirsty Ear came about in 1964 in what was then Graduate House. (Located at 305 Memorial Drive, Graduate House was renamed after the original headmaster Dr. Avery Ashdown in 1965). Originally a Graduate House Executive Committee (GHEC) subcommittee, the Thirsty Ear Committee soon split off as an autonomous student group with a "nightclub" (or perhaps a snack bar), fashioned after the popular San Francisco nightclub the hungry i, in the basement of the House. This Thirsty Ear seemed best known for its live music. While our knowledge of the period is spotty at best, the Thirsty Ear most likely closed in '71, to cut down on the total expenses of Ashdown House.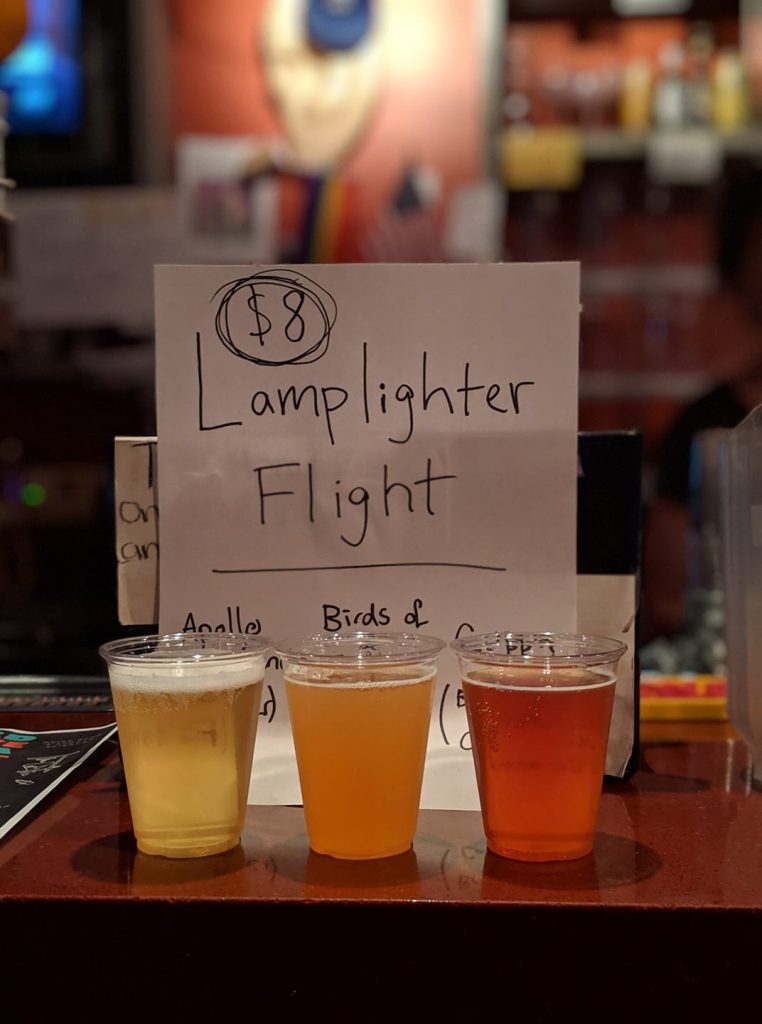 In 1981, the Thirsty Ear was reincarnated by a group in Ashdown called the "Hard Corps", known for its social events and parties. Over the years, regular programming developed including events like trivia, karaoke, live music, comedy night, ladies' night, and more. In 2004, however, the Thirsty Ear briefly faced closure again, due to lack of administrative oversight, but it reopened that same fall under the Campus Dining office with a renewed focus on programming and events. In 2008, when Ashdown House relocated to its current location in NW35, the Thirsty Ear Pub went with it, bringing along some mementos of its previous location including a large bottle-cap art piece, currently displayed on the wall next to the bar.
Today, the Thirsty Ear remains a place to hang out and take a break from all the science in a chill (seriously, beware the AC) environment. We remain committed to providing a safe and inclusive space to drink responsibly, if that's what you want to do, while enjoying our regular programming. We still offer weekly trivia and karaoke, as well as events like themed flight nights with fun food offerings.