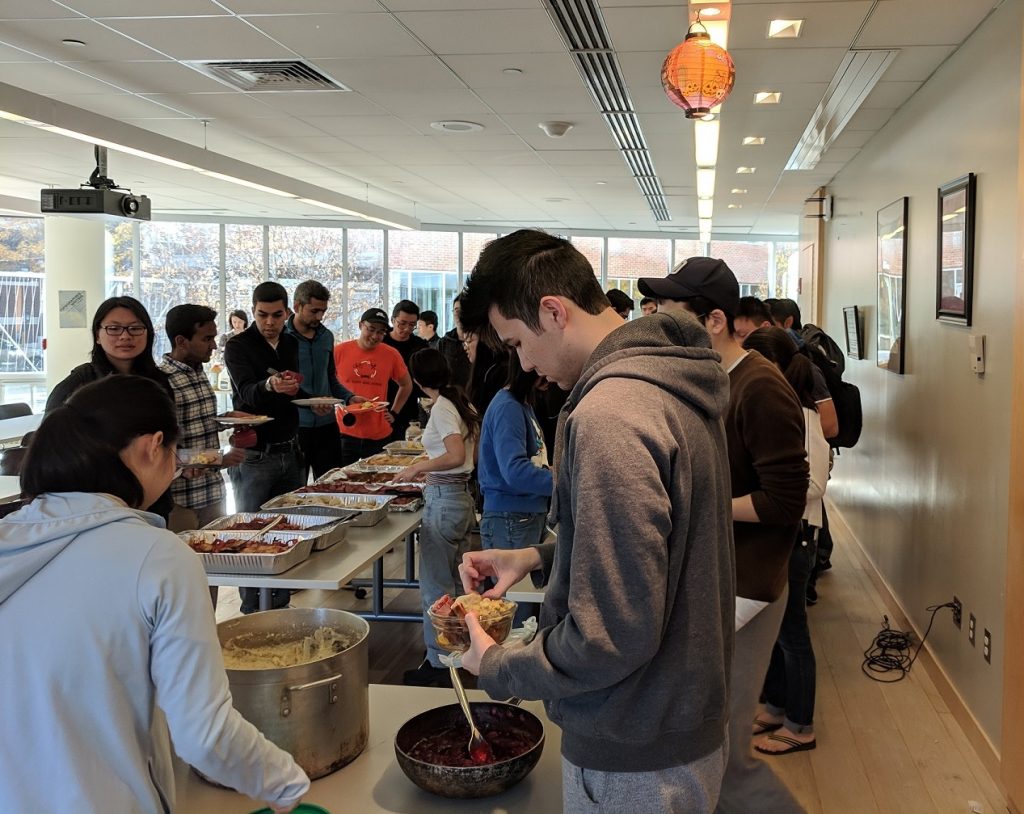 Once per month 12pm-2pm @ Hulsizer Room

*Please bring your own plates/utensils*
Sunday Brunch is Ashdown's monthly community gathering during which brunch food and drinks are provided in the Hulsizer Room for enjoyment by the entire graduate community. Held from 12 PM to 2 PM one Sunday a month, Sunday Brunch is run by Ashdown's Brunch Committee with financial support from OGE and AHEC.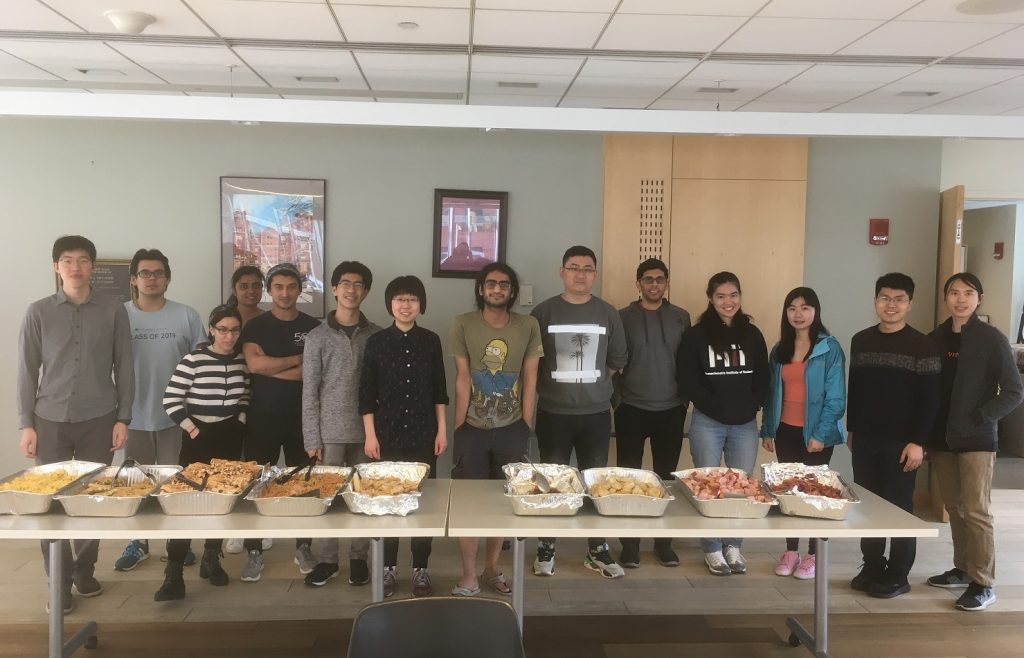 The Brunch Committee always welcomes and appreciates volunteers – anyone interested please contact ashdown-brunch@mit.edu and/or stop by the Hulsizer at 8 am on Sunday Brunch mornings. Volunteers usually wash and cut fruit, cut pastries, and serve. They can eat early with the Committee members, earn one volunteer stamp for each of preparing, serving, and cleaning. It is a great opportunity to not only serve the entire graduate community but also to meet committed members of the Ashdown Community and make friends!
Sunday Brunch History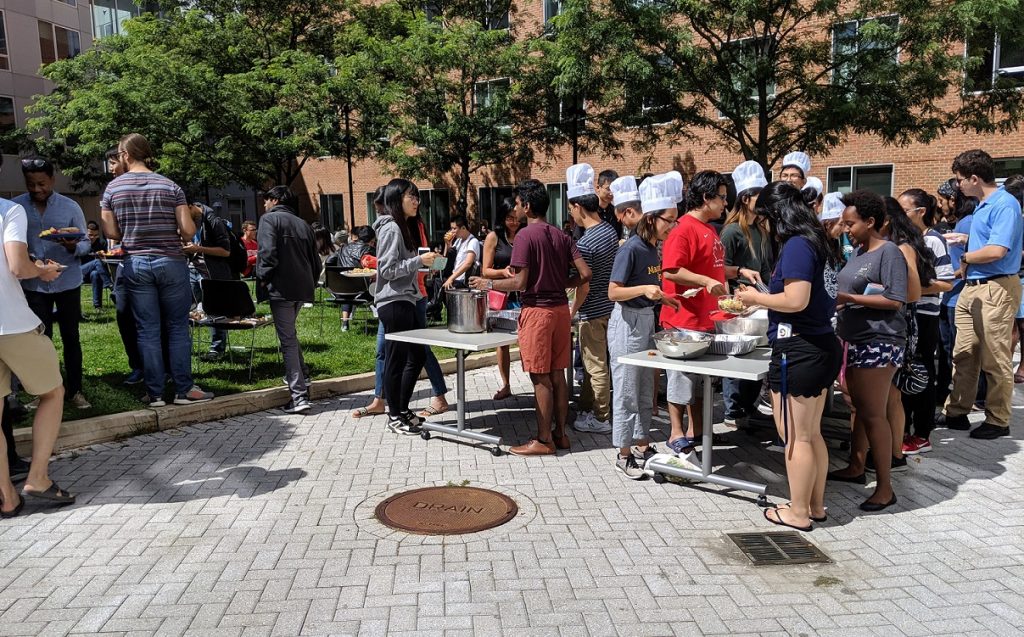 First held in 2000, the tradition of Sunday Brunch was started by Woody Sherman, an Ashdown resident, who wanted to provide bagels, coffee, and orange juice for his fellow residents on the weekend. The initial "small-scale", Ashdown-centric event quickly evolved into the much larger, graduate community-wide event we see today with the help of Ann and Terry Orlando, Ashdown's 7th Housemasters.
Eventually, when a number of senior Ashdown officers and AHEC members helped establish Sidney-Pacific's community in 2002, they decided to borrow the tradition and hold Sunday Brunches at Sidney-Pacific once a month as well. Given that the event had already became a fixture in graduate social life because of Ashdown's historical role as MIT's unofficial graduate student center, both Sidney-Pacific and Ashdown began to work in tandem to provide bimonthly Sunday Brunches for the entire graduate community.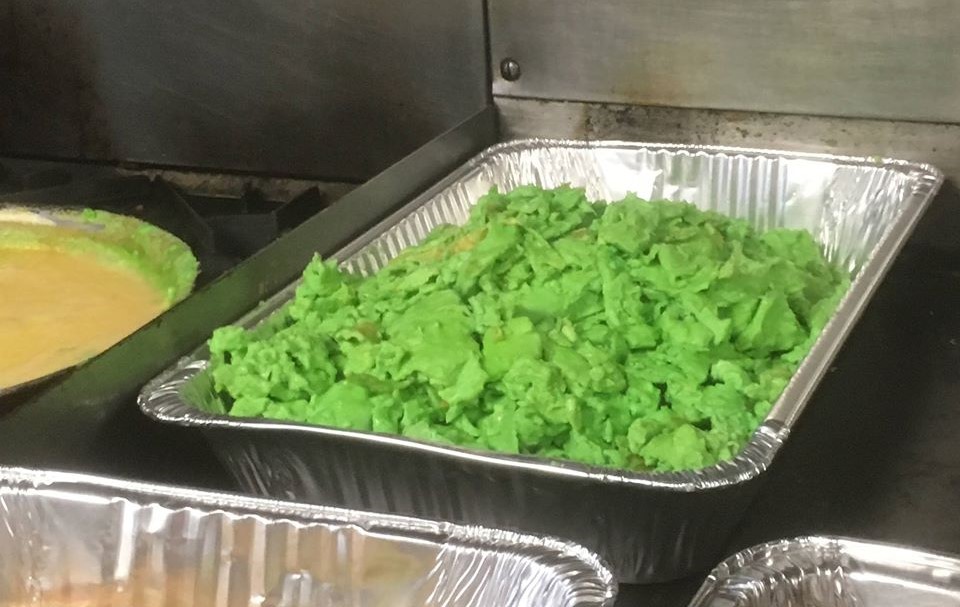 Today, Sunday Brunch is run by Ashdown's committed and talented Brunch Committee. On the Saturday before brunch, brunch co-chairs shop a full SUV's ingredients at Costco. Graduate students who also serve as Ashdown Officers, the Brunch Committee wakes up early on Sunday Brunch mornings and come to Hulsizer Kitchen around 8:00 am to tirelessly prepare large amounts of breakfast food for over 200 people. Typical brunch foods served are scrambled eggs, bacon, salmon (introduced by David Qiu in 2015), sausages, spanakopita, waffles, vegetable noodles (introduced by Henry Tran in 2018), berries, cut fruits, pastries, cakes, snacks, fruit juice and milk. In addition, each time we will have either a seasonal dish: squash for Halloween, mashed potatoes and stuffing for Thanksgiving, dumplings for Chinese New Year, Irish food for St. Patrick's Day, etc., or just a special dish, past examples include Baguette with garlic butter, pasta soup, Chinese cabbage soup, salad, roasted eggplant, grilled asparagus. Brunch officers' job also includes dishwashing and cleaning.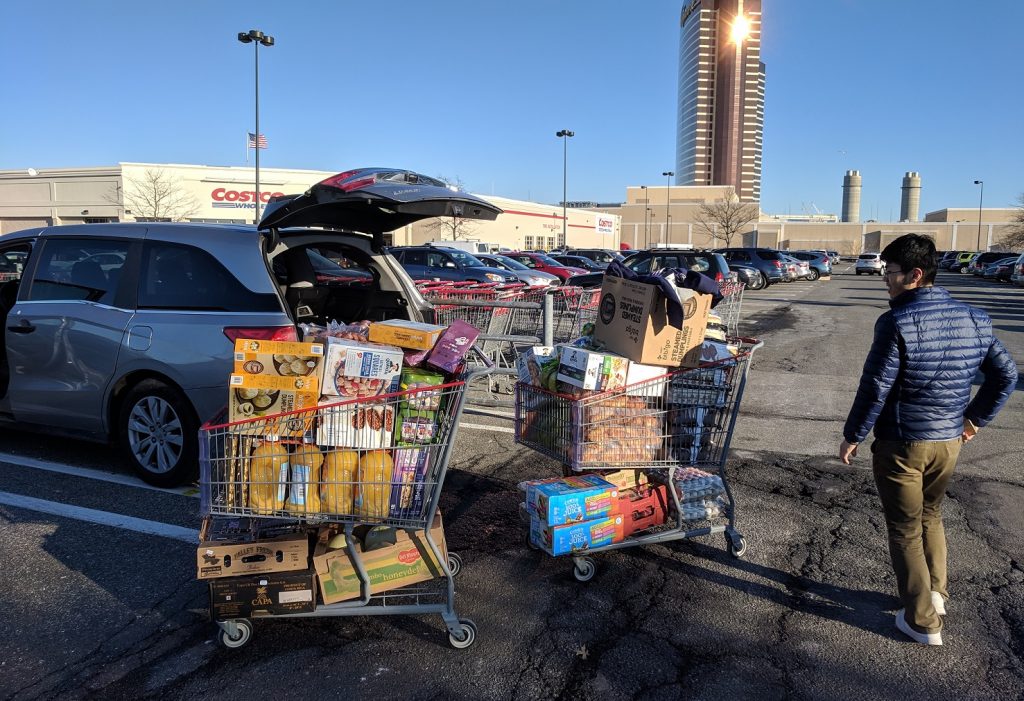 In previous years, as a joint program with Sidney-Pacific, we gave attendees who brought their own plates redeemable stamps, and our prize was fair-trade organic chocolate. Staring from the 2019-2020 academic year, both dorms totally eliminate disposable products by requiring attendees to bring their own plates, utensils, and mugs without seeing an observable drop in attendance. We not only saved disposable products but also saved the paper to print the stamp card. We try to reduce waste and go green.