Community Events include non-regular or club activities hosted by Ashdown Officers, Heads of House, or the residential community. Only a sample of the events are listed below. If you are a resident and have an idea for an event, you can reach out to ashdown-events@mit.edu and/or apply for "Fun Funds" to host it yourself (application and information above).
Heads of House Open House
A staple of Ashdown House, this generous and welcoming event is hosted by the Heads of House, who invite all residents into their homes to share food and drink and conversation. It's the best "night out" that doesn't require you to leave the building.
Courtyard Parties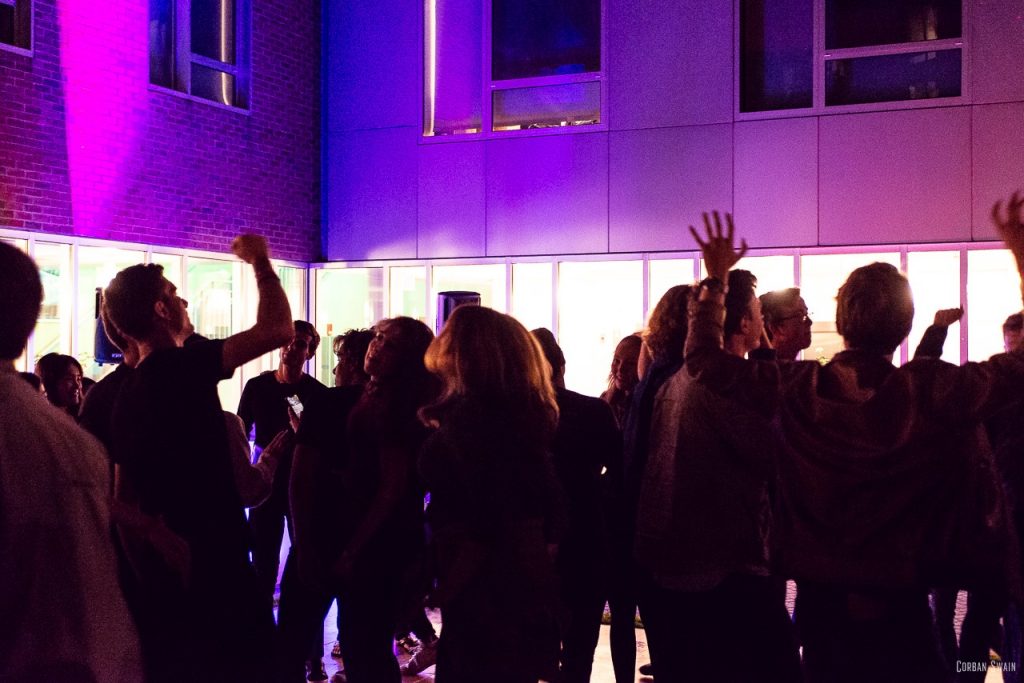 When grad students turn the residence hall into a nightclub – complete with dancing, drinks, and snacks! The perfect distraction from that report due tomorrow.
Residential Scholars
Ashdown House has the good fortune of hosting a handful of professionals, who typically reside within the House for 1 year during their specialized study at MIT. These scholars host occasional events where they share with the residential community lectures, performances, or workshops about topics close to their hearts. Typically the scholars are international students, thus bringing with them a multitude of perspectives and knowledge. An extra bonus: free dinner is served to accompany the event!
Sports Events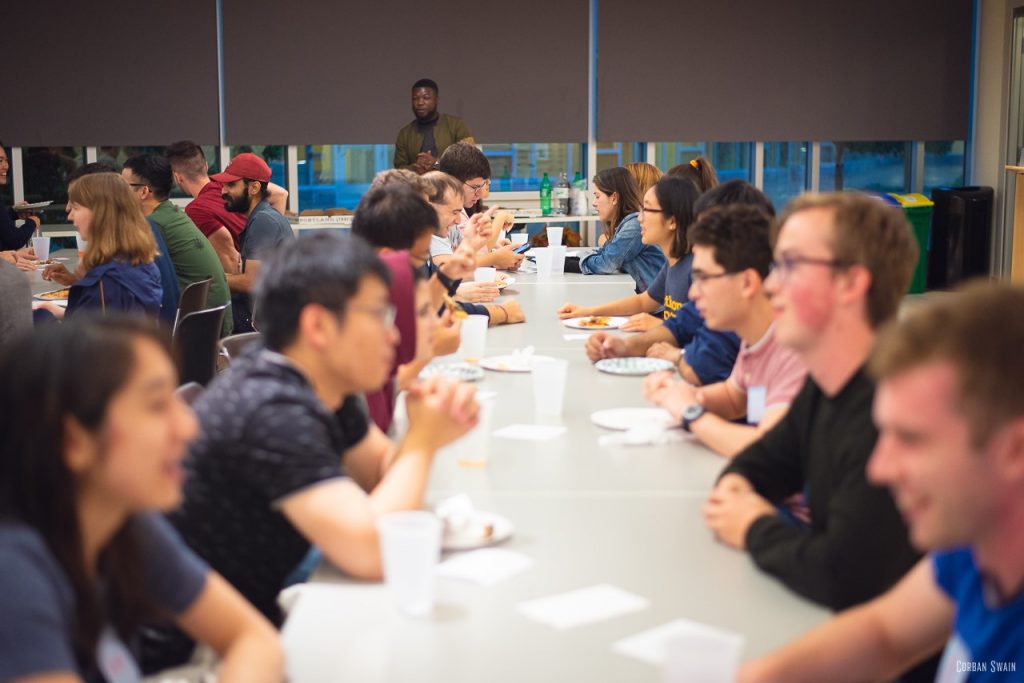 Never heard the roar of a Boston Celtics crowd, or felt the energy of a Boston Bruins fan? The Ashdown Heads of House routinely sponsor group game attendance with discounted tickets so you can have the opportunity!
Speed-Friending
A quick and painless way to meet a whole bunch of new friends. This orientation activity is always a favorite among new and old residents.
Apple Picking
What's more New England than apple picking during the fall foliage period? Sponsored by the GSC, this half-day excursion brings together residents from different graduate dorms to see what Massachusetts looks like beyond campus.
Courtyard BBQs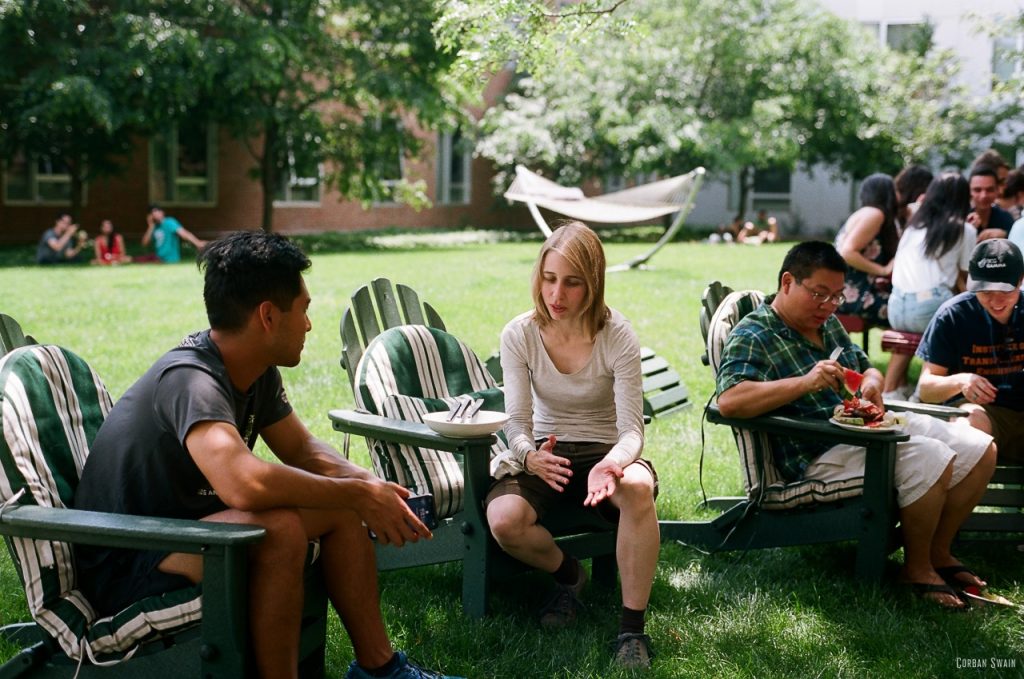 With Boston's winters, you'll learn quick to not waste a good weather day. Ashdown embraces the sun and the grill for a good-old outdoor bbq party, complete with burgers, watermelon, vegetarian fare, and compostable plates. Yes, we have hammocks.
Yoga + Smoothies
Ashdown holds morning yoga + smoothies events to help us get out of bed at a reasonable hour on Saturday mornings. It's the perfect way to start the weekend.
Volunteer Cooking at CASPAR
Across the street from Ashdown House is a vital community resource – the CASPAR Emergency Homeless Shelter, which has been partnering with MIT since its opening. MIT graduate residences hold monthly volunteer services to lend a hand to the shelter. This event is usually jointly organized with SidPac.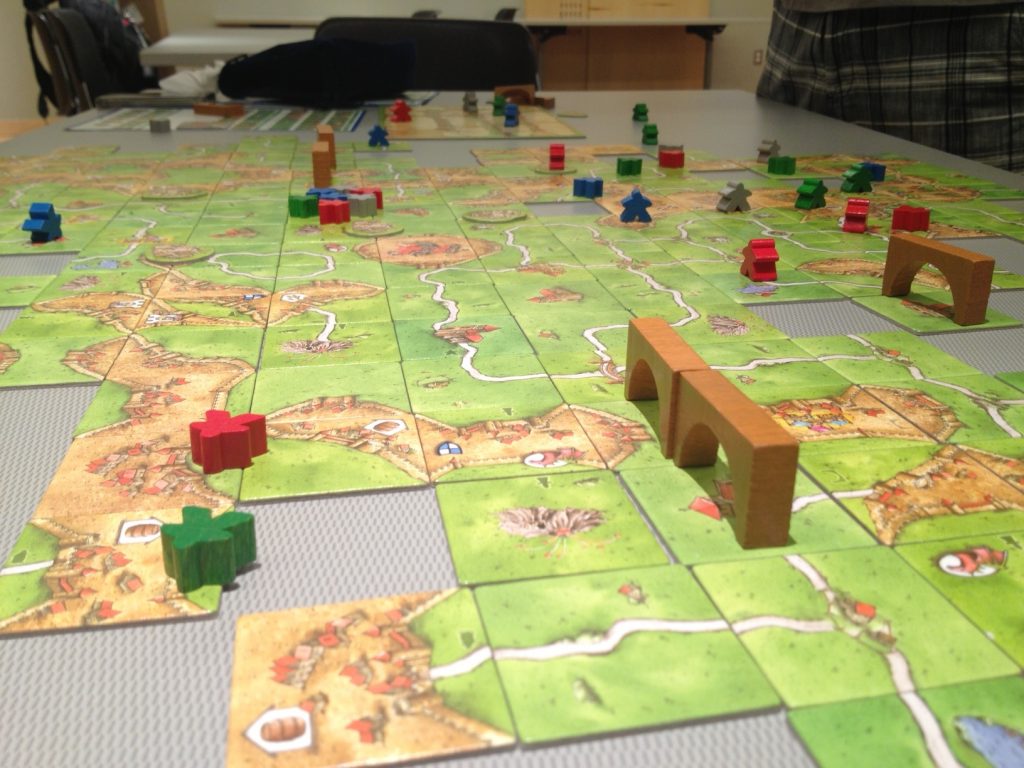 Board Game Nights
Game Night runs every other Wednesday night starting at 8pm. They have also been known to occur on other nights starting at other times. Board games can be freely rented from the Ashdown Front Desk Inventory – some favorites include:
Settlers of Catan
Ticket to Ride
Dominion Intrigue
Risk
Cards Against Humanity
more options here
Floor Events
Floor social events are hosted by Ashdown Floor Officers with the aim of getting to know your neighbors in a smaller-scale environment. Pizza parties in the communal floor kitchens, movie nights with popcorn, athletic challenges – all much better ways to meet than borrowing a cup of sugar! For questions, contact ashdown-officers-floor@mit.edu.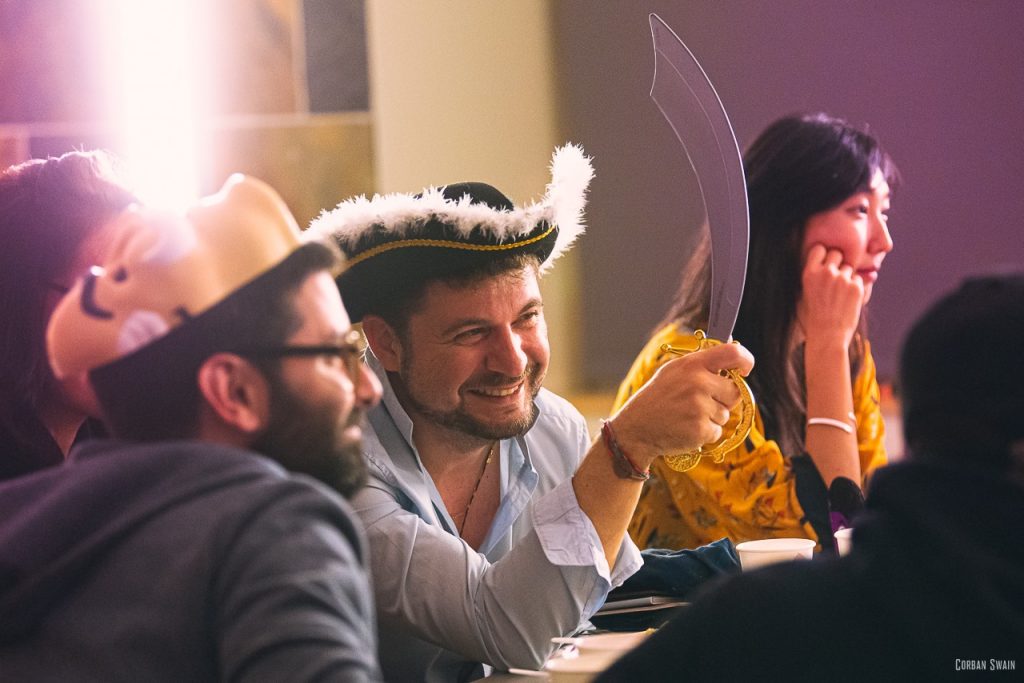 Thanksgiving
Ashdown House hosts a special Thanksgiving dinner, complete with a full traditional fare and lots of holiday cheer.
Halloween Parties
Costumes, pumpkins, free food – what else need we say?