Ashdown House features 4 room types. In order of decreasing monthly cost per person:
Efficiency apt (204 units): 1 bedroom, 1 bathroom, and kitchen
Double apt (87 units): 2 bedrooms, 1 bathroom, kitchen, and common area
Triple apt (96 units): 3 bedrooms, 1 bathroom, kitchen, and common area
Triple suite (150 units): 3 bedrooms, 1 bathroom and small common area (no kitchen)
For up to date rent figures, please refer to MIT Housing and Residential Services. Prices include all utilities (water, heat, electrical, MIT network/internet access).
BedroomsBathroomsKitchensCommon Areas
Each bedroom includes an elevated bed and mattress (twin XL, linens not provided) with underlying drawers, a desk with a set of bookshelves, an office chair, a bedside table with drawers, and an armoire.

Detailed floor plans of typical bedrooms and included furniture for each room type can be seen here. If your room is missing any of these articles of furniture when you move in, please report it to the House Manager Julie T Gagnon (juliem (at) mit.edu).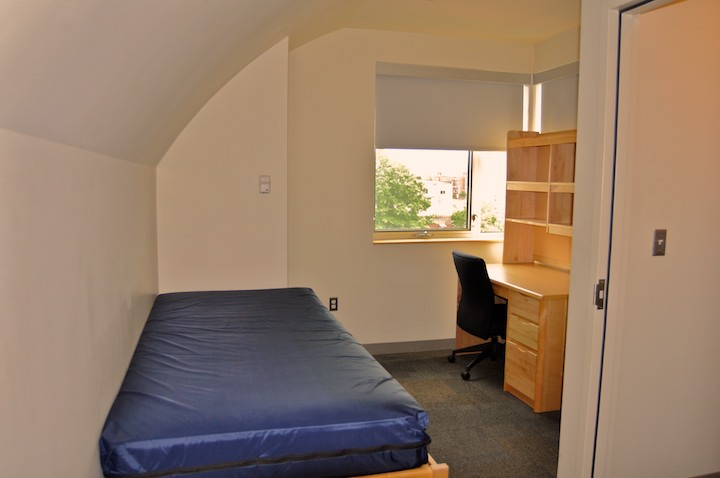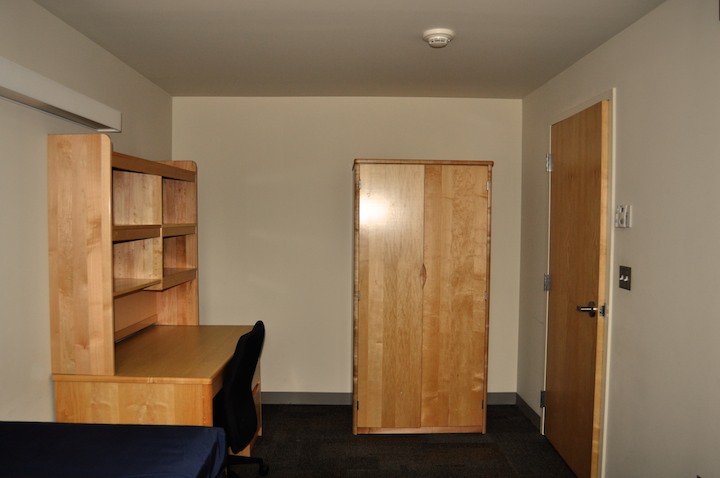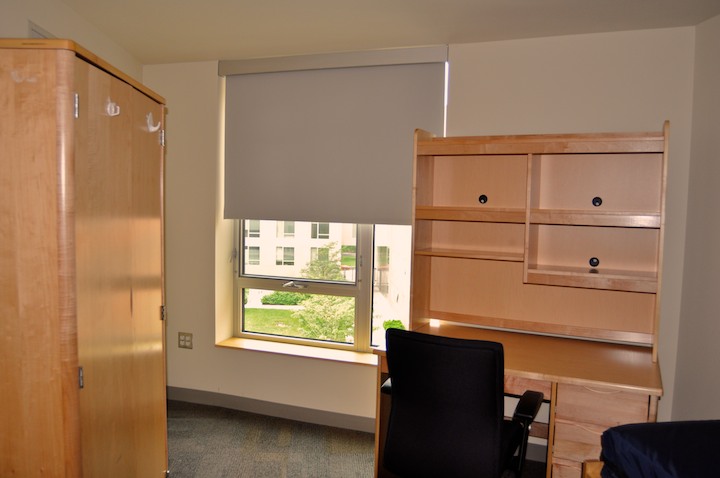 Bathrooms include a toilet, sink, and shower. Wheelchair accessible units are also available.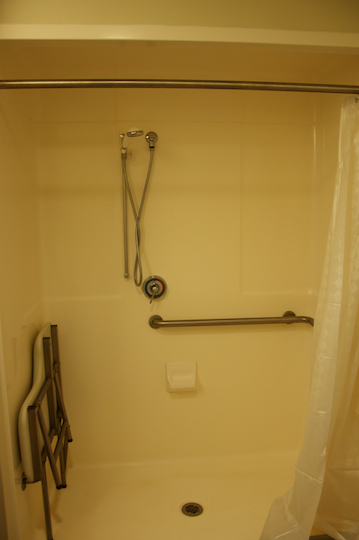 Kitchens include an oven, four-burner electric stove, sink, and refrigerator (half-size for efficiencies, full-size for double and triple apts). Most kitchens also include microwaves, but these are not guaranteed. Note that triple suites without kitchens do not have these amenities. Residents may also purchase their own refrigerator, and microwaves are available for common use at the shared floor kitchens.


Disposal system
Ashdown kitchens come with an In-sink-er-ator disposal system activated by a magnetic part on your sink plug. When your sink starts to drain slowly, it's time to use the disposal system.
Clear out your drain, run cold water for a few seconds, then with the cold water still running, place the plug down in the drain with the magnetic part on the bottom and twist until you feel the magnet lock and hear the disposal starts running. Run for a few seconds, then remove the plug.
Video demo: https://www.youtube.com/watch?v=4fG57sAD9bk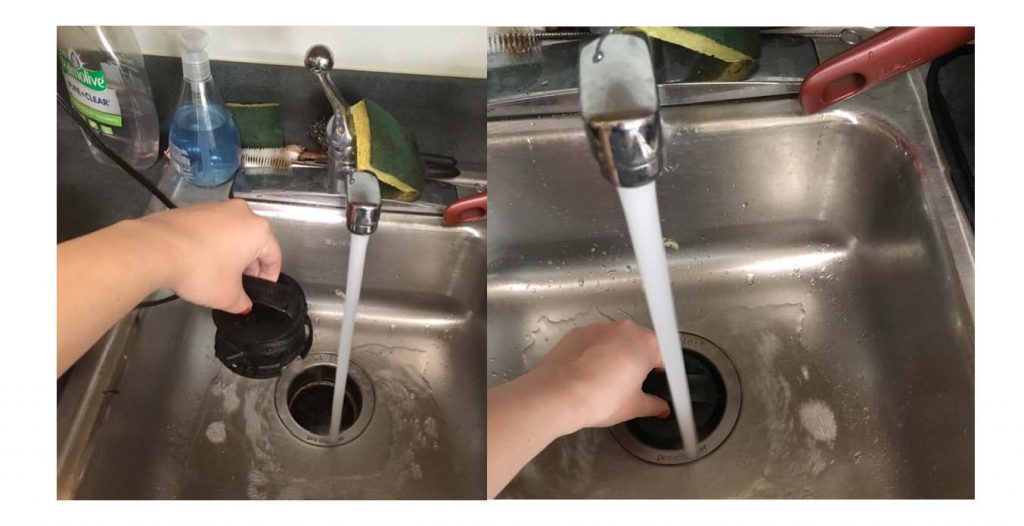 Double and triple apt common areas contain a couch, a chair and at least two small tables. Triple suite common areas are not guaranteed to contain any furniture. The use of your common area (ie. as storage, an entertainment centre, a dining room, etc.) is entirely your decision with your housemates.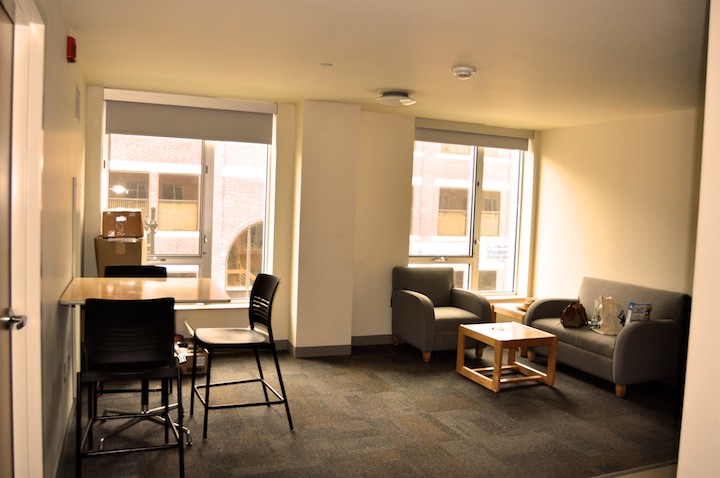 HVAC/thermostat
Temperature control panels may be found in the common area and/or bedrooms. During the warm seasons our system is designed to provide A/C when the outside air temp reaches 70F for four consecutive hours. In the cold season the outside air must drop to 65F for 4 hours before the heat turns on. To operate, set the desired temperature, press the "hand/finger" button, and set the thermostat to "auto" to maintain your desired temperature.

New England essentials: Do not turn your heat off when the outside temp is 40F or lower, as this can result in pipes bursting. Keep the temp at least 60F even when you are away temporarily i.e. for vacation.